Cutting-Edge Aerospace Metal Forming Technologies
We stand by your side!
To our clients and friends,
On behalf of Aries Alliance and Cyril Bath Co., please know that our customers, integrators, suppliers and employees are our first priority during these difficult and ever changing times.
Cyril Bath is designated as an essential business/critical infrastructure supplier in several industry categories under the Department of Homeland Security's Federal Cyber and Infrastructure Security (CISA) program. CISA program guidance indicates our special responsibility to maintain our normal work schedule in support of our critical clients.
Read more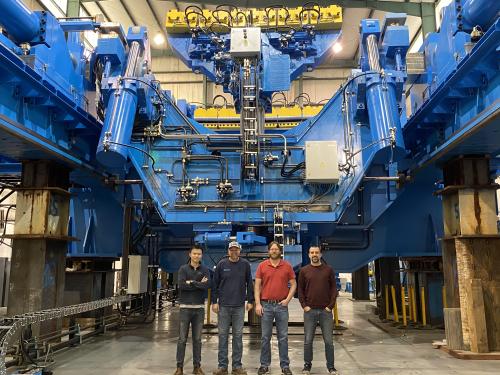 Aries Industries

Companies
Cyril Bath is part of Aries Industries, a group including companies with acknowledged expertise in the field of metal shaping machines and aerospace part production. Our global presence allows us to better meet the demands of our international customers.