Elastoforming
Elastoforming is an economical and high productivity forming technique to stamp shallow parts. The process uses high pressure to press a blank into a die using flexible, high strength elastomer pads.
Elastomer matrix forming Press (EMC)
Equipped with multi-layer elastomer pads
Custom sized die table
Up to 12 tooling tables for increased productivity
Capability to store and use tables with pre-equipped tooling
Proven design, providing quick and safe operation
Low maintenance and low operational costs
Machine forming pressure range is from 2900 psi to 11,600 psi
Typical parts produced on this type of machineare : Supports, gussets, frames, clips, frames & leading edge reinforcing pieces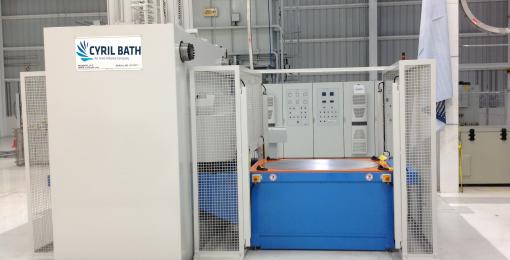 Customer support

Training
Training
Improve your team's understanding of equipment,
maintenance best practices and operations.
Discover this service